We realize that each singer and their family have unique needs during these difficult times, and
we are committed to providing enrichment that is musically, cognitively, and emotionally
fulfilling for all!
We are planning to offer both modified in-person music education experiences, and virtual
instruction, so that each singer and family can choose the option that best fits their needs.
Virtual and/or In-person weekly rehearsals. All ensembles will hold weekly rehearsals beginning the week of August 31st . Singers can choose to attend the in-person meetings, or the virtual zoom rehearsals, and can also switch back and forth at their convenience.
Safety Protocols. We will minimize risks by wearing masks, requiring hand sanitization, temperature and wellness checks before entrance, and respecting social distancing (minimum 6 ft apart) throughout rehearsal. We will also limit the length of time spent singing in one rehearsal room, using non-singing rehearsal techniques as well as singing in surrounding outdoor spaces to break up the rehearsal time.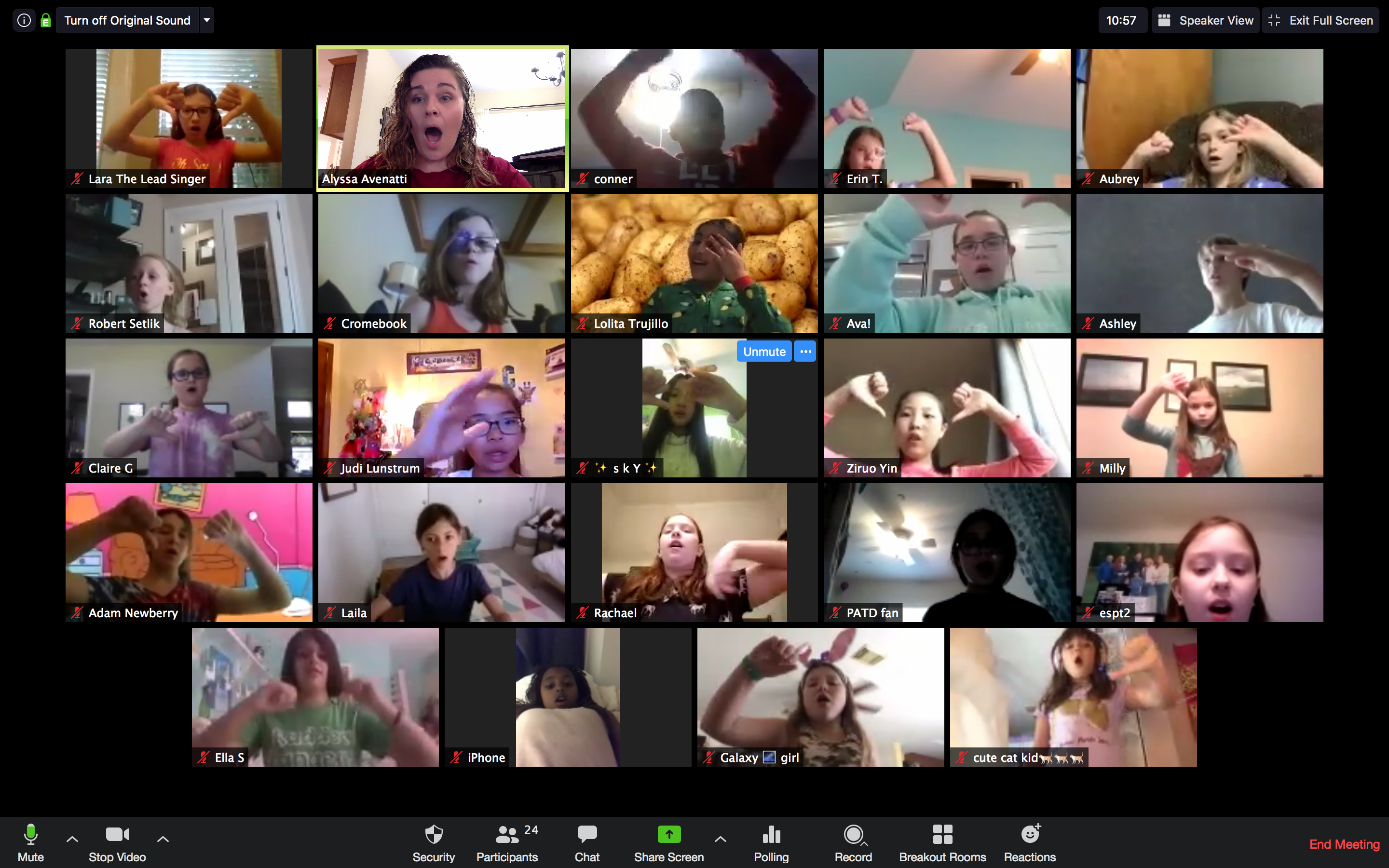 The CCSA directors have done extensive research on singing and safety protocols to minimize risks, and are following current research on the safety of singing.
The Children's Chorus of San Antonio is committed to the safety of our singers, families, and staff, and will adapt and
respond in accordance with CDC and local city guidelines.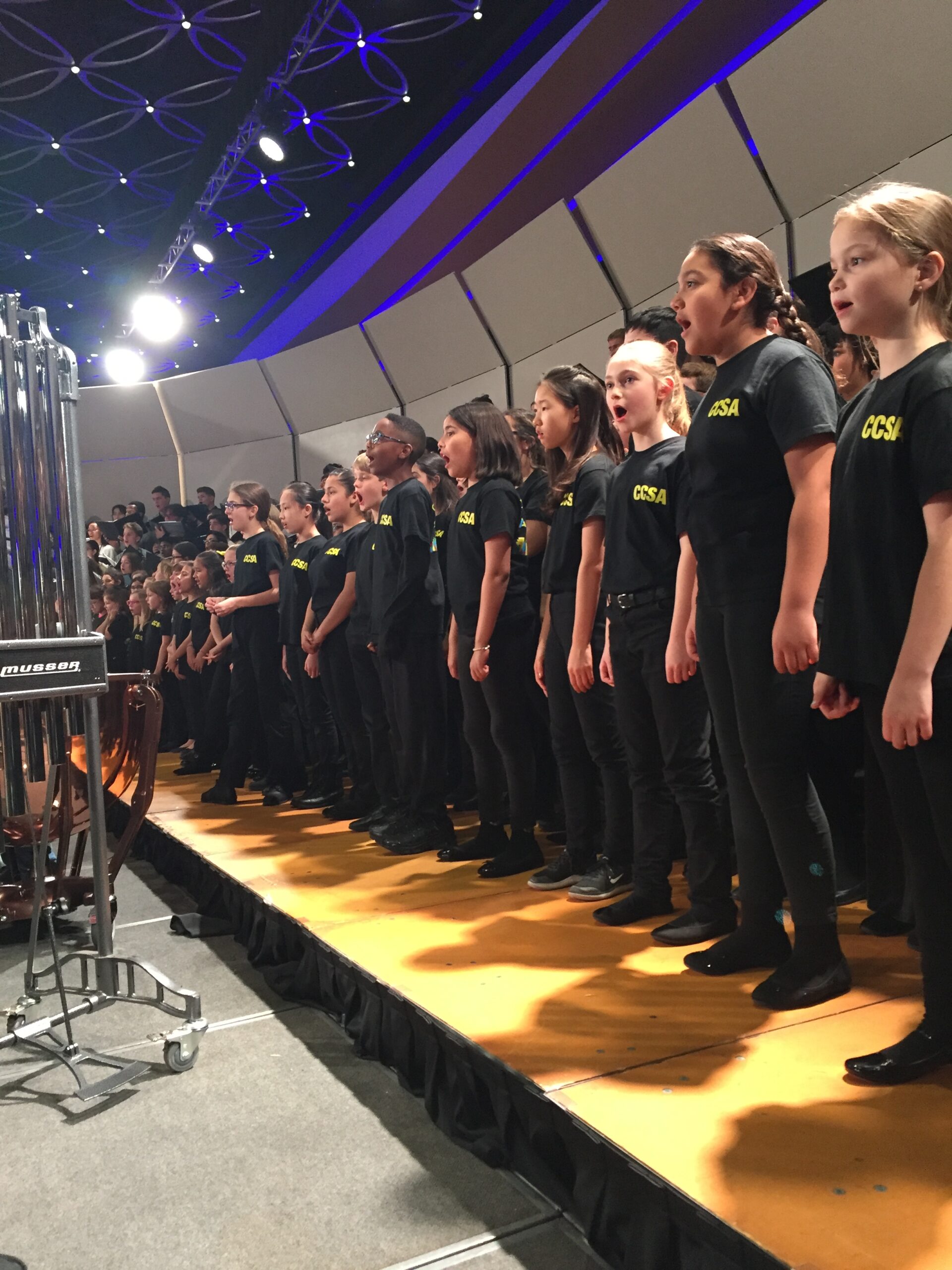 Streamed Rehearsals. Weekly rehearsals will be streamed via password-protected Zoom so singers can choose to attend virtually at their convenience.
Connections Activities. All students will be invited to attend outdoor team-building gatherings and pop-up concerts later  in the season when the the number of Covid cases has decreased.
The Children's Chorus of San Antonio has adapted a new learning environment for our children to practice and make music virtually!
Each ensemble has its own course for the 2020-2021 Season. Within each course will be lessons created by our directors for children to participate.
Although we offer both in-person and virtual rehearsals, this e-learning platform is available to ALL of our registered students.
*Curriculum varies per ensemble.
Spring Semester Kick-Off
Spring classes begin the week of January 11, 2021.
Sing One, Sing All!
Sunday, April 18th, 2021. Tobin Center for the Performing Arts
This show-stopping program will celebrate the unique history and culture of San Antonio, featuring guest musicians and dancers. 
In-person singers will perform at the Tobin Center for the Performing Arts. Virtual singers will have the option to switch to in-person in March to prepare for the Tobin performance. Virtual singers can also opt to submit video recordings for a Virtual Choir Performance Video.